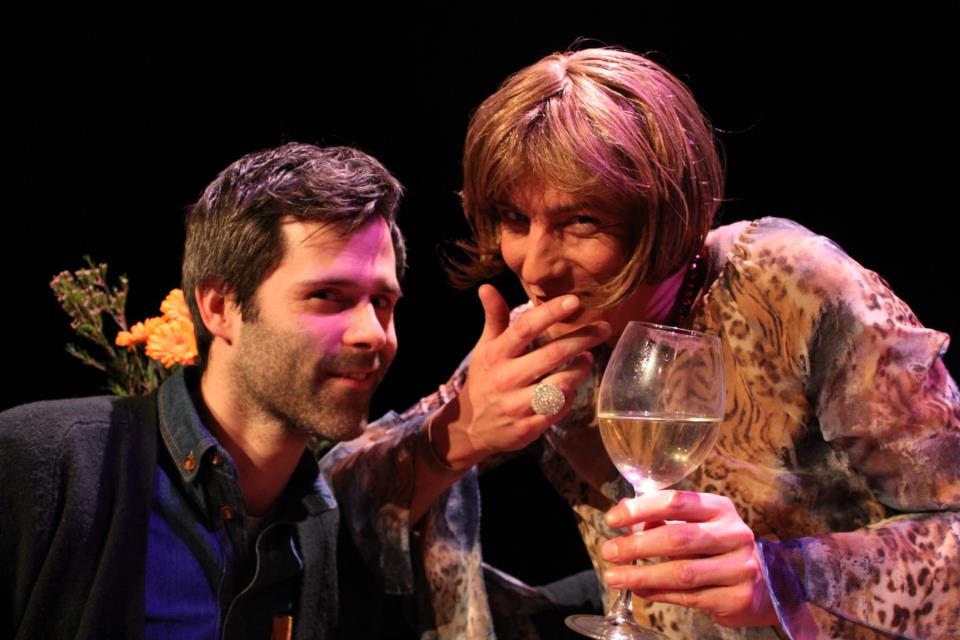 Marja en Rogier
Geplaatst op
10 april 2015
Marja's Facebookvriend Rogier is bezig om al zijn facebookvrienden te ontmoeten. Hij heeft een allervriendelijkst verhaaltje over Marja geschreven op zijn website.
"Marja is a special friend of mine. She's like no other. Like a piece of art.
I got to know Marja through two friends. One of them is Marja's best friend. The first time I saw Marja herself was when she was hosting an event in her hometown: Rotterdam. The organisers had asked her to provide some conversation and light entertainment. Perhaps she could sing a song. They gave her carte blanche. Marja had reluctantly agreed: she's just never sure if the audience will actually like her.
But the audience did. Yet, by the time she was warmed up, another act was ready to go stage. Marja was still moving around the audience: going from bingos to poetry; singing her favourite songs and telling stories about her life as a married yet single woman (her husband is a captain on a ship). She wasn't going to just give up. While driving the organisers crazy, Marja maintained her impeccable style. At times foul-mouthed, but with a heart of gold. This is when I knew what kind of friend Marja would be.
We don't meet often, but when we do I'm destined to have a good time. Marja and I have something in common, I think. If I look at this project of mine, in a sense it's about deleting absence and creating connections, making stories. Marja does this too: she's looking out for those in society that need a helping hand, someone to talk to. The single soul waiting for the bus in dark. I can recommend getting to know Marja to everyone.
She's a kick-ass poet too. A dreamer. And Marja likes wine. So do I."